I haven't seen street art like this. The

work of French graffiti artist REMED is both unusual
and badass in the extreme. REMED is a spin-off alter-ego of the artist Guilo, and it brings retro back into action. And how.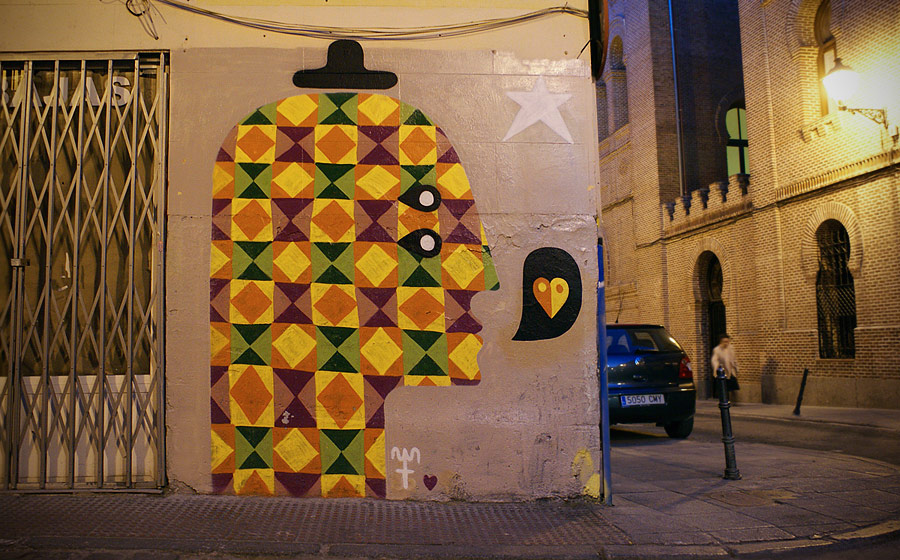 "
Remed takes every style past its due date and makes it fresh. Art Nouveau and "Free to be You and Me" graphics of the seventies are made strikingly contemporary. If you were to synthesize into a single body of work, the "New Image" of the early eighties with the graffiti writers who entered the New York art world around the same time. . . . Remed would emerge. Experienced with a limited time frame for execution, Remed solves color interactions quickly and accurately. The English language is manipulated with formidable typographic skill and a vicious sense of style. You know Remed is special when you see his transmutation of the curved arms of the French avant-garde. He's paid his dues, he's dubbing over history."
– Brooklynite gallery. Zach. NY.US
It is such a relief to see art on walls which is neither controversial nor is it a form of propaganda. I cannot stop looking through this artist's work, which by the way, has been presented all over the world. Here are some of the links for the art junkies out there-
http://remed.es/web/
http://www.flickr.com/photos/remed_art/